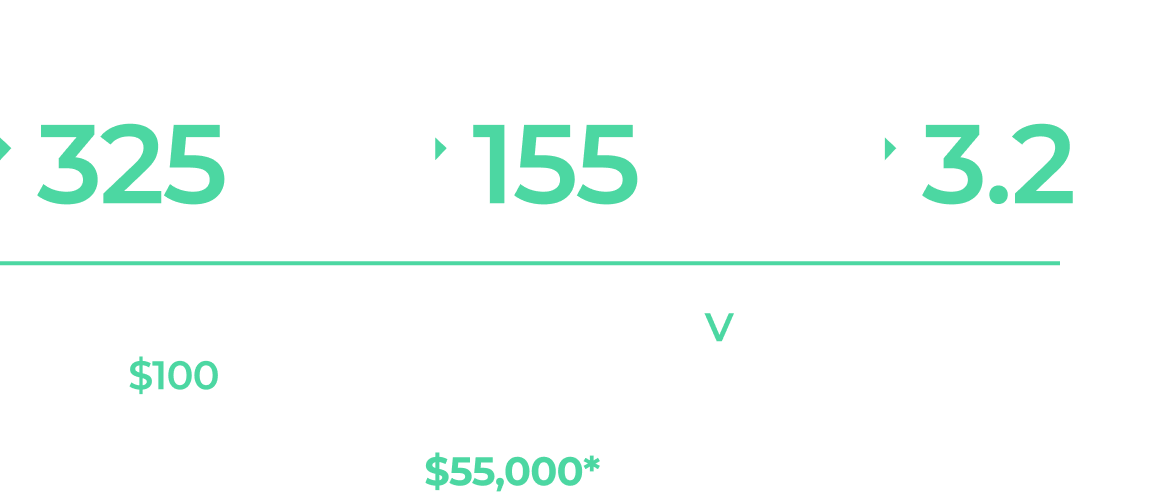 Reserve with a
$100 Refundable Deposit
Frequently Asked Questions
If you have questions browse through the most common questions. You can also call us or send us a message.
Office hours: Monday – Friday 7 am – 6 pm Pacific Time
What does it mean if I place a reservation for the Mullen FIVE?
By placing this reservation, you've secured your spot in line and will be one of the first to own the all-new Mullen FIVE Electric-SUV Crossover. When the vehicle is ready for production, you will have an opportunity to place an order before the Mullen FIVE is made available to the mass market.
Is the reservation fee refundable?
Your reservation amount is fully refundable at any time, for any reason.
How much will my Mullen FIVE cost when I place an order for it?
The Mullen FIVE is available at a starting price of $55,000, final pricing will be confirmed based on vehicle customization and homologation.
When will I receive my Mullen FIVE?
Mullen FIVE RS production is currently set to begin in late 2025, with customer sales in mid-2026, followed by Mullen FIVE base and touring models. You will be contacted by a Mullen representative with a more definite delivery date once full-scale production commences.
How will I receive my Mullen FIVE?
Your Mullen FIVE will be built at our Mishawaka, IN factory and delivered to the closest Mullen Lounge Point for pick up. If you order online, we can also arrange to ship your vehicle directly to you.
Where are the Mullen service centers located?
We will sell and service our EVs directly to customers at company owned and managed retail locations - Mullen Lounge Point. Each Lounge Point will offer a service center, either directly or short distance off site. We will also offer vehicle pickup and delivery for service and remote service technicians (Rovers). You can be assured that if you purchase a vehicle locally, you'll be able to service the vehicle locally as well.
I reserved my Mullen FIVE, what's next?
A Mullen representative will contact you when it's time for you to place an order for the Mullen FIVE. You will then be able to determine your vehicle trim and customization, price and estimated delivery date.